How Search Engine Algorithm Works: The 2022 Update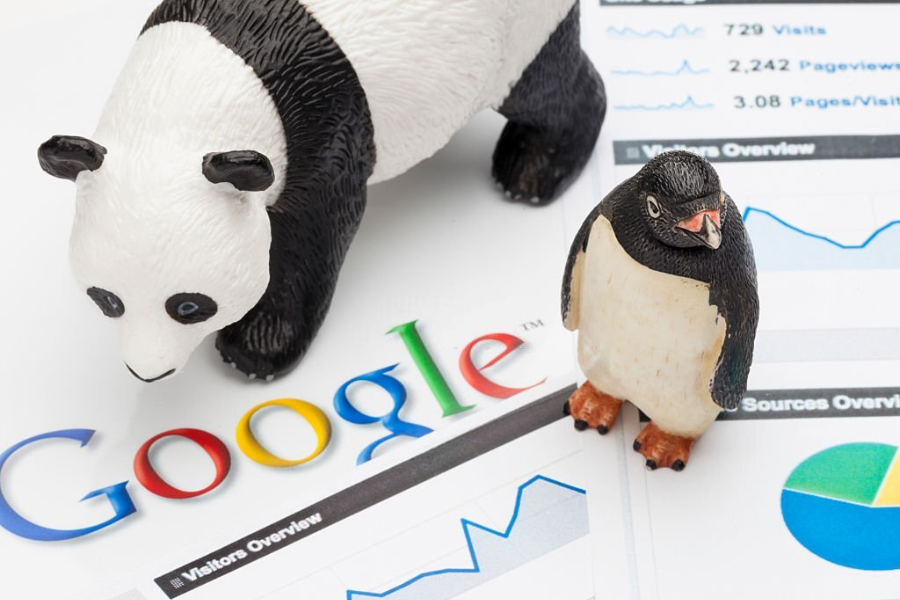 Google Algorithms: The Mechanism
How often have we come across a statistic like this which tells us how fast the result of our search query is displayed?

Pretty much every time we make a google search…

In the world today, there are countless search engines that people use on a daily basis, to find what they are looking for.
Google is one of the most popular and used search engines around the world. With it being so popular, it's no wonder that there are billions of web pages located online.
Out of all of these pages, how does Google determine which ones to show its users?
The search engine makes use of algorithms to process the world wide web, in order to come up with optimal result. Google algorithms are designed and improved each day to take in multiple factors and are assigned different weights to improve the search results.
For example: If you make a search for the weather update tomorrow, the engine will put more emphasis on the accuracy and precision of location with the data. It also considers the latest updated data.
However, if you google the factors that affect the average weather then the engine will put more emphasis on the quality and accuracy of data. Google is not only in the habit of checking each query result but also makes use of it while it processes requests. Treating every query differently gives the search engine algorithm ability to respond inversely. Ranking is extremely helpful for Google Local because the results on the first page are based on the greatest number of clicks from users.
Search engines pay attention to what category of query you are looking for. A word with a meaning that changes with contact make the results tricky yet the Google search engine brings back relevant web pages only.
Let's explore this with an example: If you search for a 'quick lasagna recipe'. When you get the results and you open the first link, you realize the recipe takes 45 minutes of prep time which you did not intend to look for, you close and open another URL where it gives you a short 20 minutes recipe. This matches more the intent of your google search. Both results were correct as per your search but the relevancy counted more for you. With the passage of time, a similar search query will help improve the ranking of the second website automatically.
The google search engine algorithms generally work with 2 basics; Crawling and Indexing, it uses crawlers or bots in order to add hundreds of pages into its database. The pages are then indexed or ranked based on a number of factors such as content relevancy, user engagement, internal links etc. This rating makes the web page appear on the search engine result page within a fraction of a second.
Google Algorithm Update in 2022: All You Need to Know
Google was supposed to be one of the many search engines available yet it became the search engine for about 90% of the global searches. So when the google search engine releases an update, it makes ripples across the boundaries for very obvious reasons.
A search engine is driven by searches made by it, and the latest results it shows. The results are not displayed randomly, rather loads of search engine optimization (SEO) algorithms and hard work in understanding the algorithm goes into it. The algorithm never changes. It evolves and becomes better than before and any modifications done to the google algorithms impact the response and visitor rate the websites get.
Websites mark the presence of businesses online. Sites become the medium of interaction for shoppers and service providers on the internet. Search engine optimization are methods used to resource the most optimized content to fulfill the search intent and shows relevant websites. This optimization continuously changes as the algorithm changes. This grows the entire ecosystem of search engines and ensures high accuracy as per the search made. Search engine optimization algorithm refers to a set of steps occupied to take full benefit of a particular google search query so the right content gets displayed on top.
Let's dive in detail about the Google algorithm updates for the year 2022.
While the specifics of the Fred update are still being analyzed, it is clear that content is now a more important factor in ranking websites. This means that businesses need to focus on creating quality content that provides value for their users.
This shift toward high-quality content is good news for businesses that are willing to put in the effort. By producing valuable content, you can improve your website's ranking and attract more visitors.
In the past few months, many SEO experts have observed changes in the search traffic. This has made them focus on getting the results they want for their website.
Google is constantly updating its search engine to bring the best possible user experience. With thousands of updates each year, it's inevitable that some irrelevant searches will slip through the cracks. However, Google is quick to address these issues and make the appropriate changes to ensure that its users have the most relevant search results.
You see SEO is not a one-time effort, one has to dedicatedly work on it and improve the websites and webpages for an improved SEO experience constantly. The outdated content style or use of keyword format needs to change.
This is why a change in the core Google algorithm has had many SEO experts scratching their minds. With this update, it is believed that Google will begin to recognize content with the most relevant and reliable information that satisfies the user making the search query. In return, it brings the ranking of the website on the google ranking index. Which means more effort and hard work is required to be directed towards the content in terms of using keywords, content quality, link building and etc.
Search Engine Ranking Algorithm: Key Points to Consider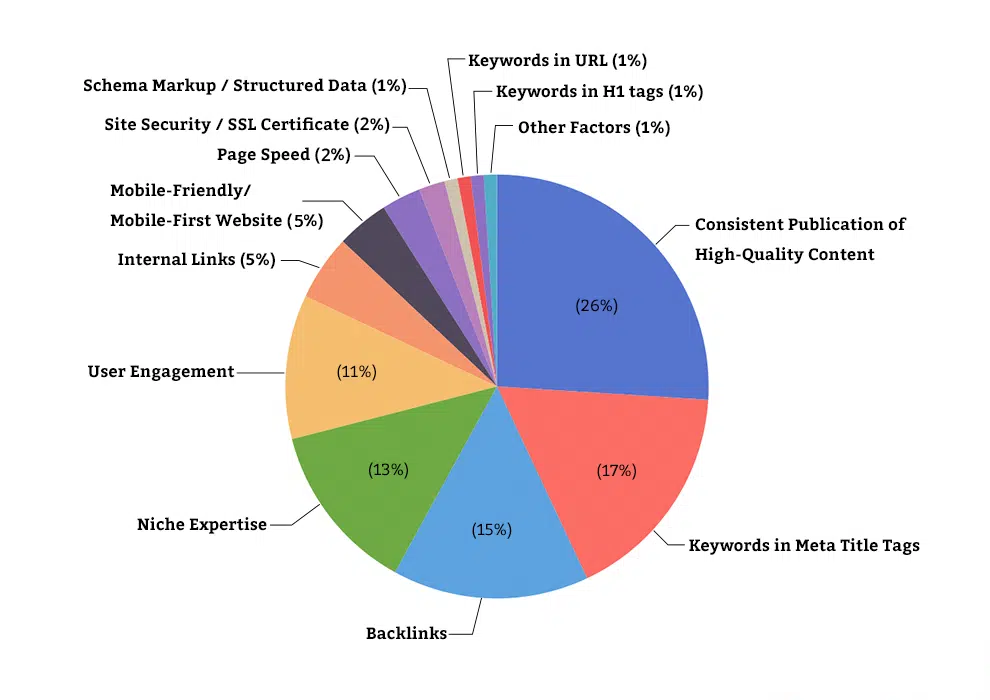 1. Be Specific
You need to be able to describe the true nature of your business and the problems it solves for the users. Topics that your website covers must be relevant to the type of search a user conducting a search for your website may write.
For example "juicer". A word written in the search bar may actually be written to 'buy', 'sell' or 'repair' a juicer. When one of the keywords is added along with the word juicer, it becomes a problem and the content of your website should be catering to this problem specifically.
2. Pay Attention to Titles
The title of your blog/article reveals more than you give it credit for. The interest of the reader may as well be lost if the title does not seem to be what they were looking for. A reader will give it a chance if the title has been written with much thought and effort.
3. Keywords Are Your Best Friend
The content of blogs or articles needs to have the correct and updated keywords and phrases that will directly lead the user and google results towards it. This is possible when the content written is optimized according to the service you provide. Hence, do your work and use keywords that bring your page to the top of search engine results pages (SERPs).
4. Use Unique Outlines
It is important that you focus on an outline that is friendly to the google search algorithm but not the competitor websites. Your outline may be a basic one but when complemented with the right title and keywords, it will prove to be a game-changer for you and your business.
5. On-page vs off-page SEO
On-page SEO includes optimizing your titles, headlines, meta descriptions, images, and other elements on your web pages. It also includes optimizing your site for search engines and creating quality content that will help you rank higher in search engine results pages (SERPs). Off-page SEO refers to the use of keywords or links posted on a third-party website and it links back to your website. This can help improve your website's ranking on search engines. There are a number of things you can do to improve your off-page SEO, including posting articles or blog posts on high DA websites with links back to your website, submitting your website to directories, and participating in social media. This brings traffic to your webpage directly as well as through third parties.
6. Internal Linking Saves the Day
Internal linking is a way of referring to other pages on your website. This can be done by including a link in the text of your article, or by including a link in the References section at the end. When you include links in your text, readers can click on them to visit the other pages. Including links in the References section is especially helpful if you have multiple references to make. Internal linking throughout the article gives a better ranking as the user will be able to connect to other web pages through the webpage he began reading.
SEO takes into account all these and other numerous factors that a search engine measures and scores the websites against. All of these might seem to be a bit overwhelming to have to deal with but SEO experts can help you out. Since digital marketers understand the need of techniques required to satisfy the algorithm's requirements. A trusted digital marketing agency can do the work for you as they keep a keen eye on the fluctuations in algorithm and realize the actions that are needed to be taken.
Search Engine Algorithm Examples in 2022
Let us go through a search engine algorithm example.
Instant gratification has become a staple in today's society. We want what we want, and we want it now. This is no different when it comes to our search engines. We type in a query and expect the results to be displayed instantly. And for the most part, they are.
There are a few different ways that search engines can display results instantly. The first is by using cached pages. When a user visits a website, the search engine will store a copy of that page on its servers. If someone else types in the same query, the search engine can show them the cached version of the page rather than loading it from the website's server. This is why you sometimes see websites that haven't been updated in months still showing up in search results.
Another way search engine can display results instantly is by using pre-rendering technology.
As can be seen from the image, the search engines consist of crawlers or web spiders that crawl through websites and index their content. When spiders crawl the web, they don't just move randomly from one site to another. They also travel between pages on a single site, following links both internally and externally. This behavior allows them to jump from one page to another, which is an important part of their job as web crawlers. The information that is stored in search engines is then measured against multiple factors and ranked accordingly. Stored webpages are indexed webpages. To index those means they have been added to the list of web pages that are to be displayed to the user.
But in what order?
Ranked order…
Crawling, indexing, and ranking of websites are all done through a process of evaluating websites against search engine ranking criterion. This criterion is what decides how a website will be ranked and how it will be found by users. The crawling algorithm uses various factors to determine which pages on the web should be indexed and how those pages should be ranked. Once the pages have been indexed, the ranking algorithm takes over to place them in the order that is most beneficial to users.
List of Important Search Engine Algorithm Updates
The image above tells us about the journey an average user makes when they wish to research a topic. Google aims to provide valuable and relevant information in the awareness and consideration phase for the customer. The rest then continues when we have the user's attention. In order to improve this experience every day, google introduces updates. The purpose and aim are to improve the relevancy percentage of the search made regarding the context, urgency and language used for it. Given below are examples of some updates that have somewhat changed the results for Google's engine.
Notable Google Algorithm Updates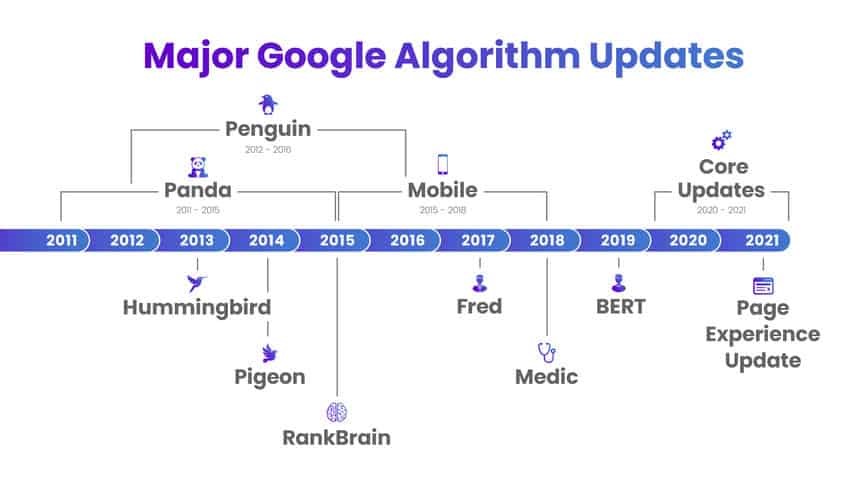 1. Page Experience Update
The page experience update was designed to create a better browsing experience for users on mobile devices. For example, it will now be easier to zoom in on a webpage without having to scroll around the page. Additionally, the update will improve the loading times of web pages on mobile devices.
One of the primary goals of the page experience update is to make it easier for users to find what they are looking for on a website. This includes improving search results and making it easier to navigate through a website. 
2. March 2022 Product Review Update
Google updated its policy for product reviews in March of 2022. The new policy stipulates that reviews must be based on personal experience with the product. This update was made in response to concerns that some businesses were writing fake reviews in order to boost their ratings. The updated policy is meant to ensure that only genuine reviews are included in the rankings.
3. Google's Link Spam Update
Google released their link spam update in august 2021 since everyone was trying to find that one golden nugget that will boost their website to the top of the search engine result pages (SERPs), and as a result, the tactics being used were becoming more and more unscrupulous. Black hat techniques like keyword stuffing and link spamming were on the rise, as site owners try to artificially inflate their website's ranking. 
4. The MUM
Google announced Multitask Unified Model (MUM) update rolled out in June 2021. The updated MUM was designed to improve the delivery of search results, with a focus on delivering more relevant information to users. According to Google, the updated MUM use a variety of factors, including the user's location and past search history, to better understand their needs and provide them with the most relevant information.
Google is one of the most popular search engines on the internet. It has been around since 1998 and is still one of the most used search engines due to its updated algorithms each passing day. The updates are meant to remove those unnecessary results which are not up to date or relevant to the written search query.
Digital marketing is growing rapidly and adding more and more value to the global economy every day. By optimizing digital marketing strategies, businesses can see a significant return on investment. With massive expansion of digital marketing, businesses need to take benefit of Google algorithms to remain competitive.
SEO experts are working dedicatedly to improve the content quality, user interaction level, response rate and other essential factors. Together all of it fits like the pieces of a jigsaw puzzle and gives us our desired result.
If you're looking to boost your website rankings, we can help! Our SEO services are affordable and designed to help you get the most out of your online presence. Get a quick FREE analysis now.